Vacation in the Millionaires' Secret Escape – Vero Beach, Florida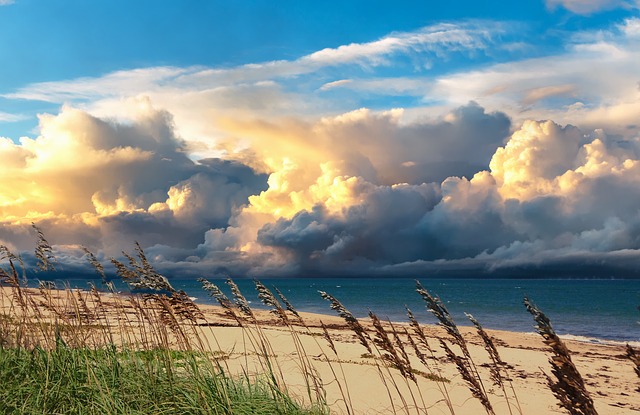 You may have never heard of Vero Beach, Florida as so many other cities and beach towns are larger and outshine it in the eyes of the public. But this little city is where the upper-class vacations for weekend getaways.
Referred to as the Hamptons of Florida, celebrities can enjoy a quiet weekend of relaxation and fun in this little town. If you're looking to surround yourself with posh people and deeply rooted money, then you must take a vacation in Vero Beach.
Why Visit
There's a reason so many people from the upper-class come to Vero Beach and it isn't because it's boring. With beautiful beaches facing the Atlantic Ocean, you can sit and relax all day on the soft sand.
For those looking for a little more adventure, there are plenty of watersports and hiking opportunities available. Or maybe you want to practice your swing on the golf course at one of the many high-end country clubs.
Take a stroll through town and do some shopping at unique boutique stores or wander in one of the exquisite museums in the area.
There is truly something for everyone to enjoy while vacationing in Vero Beach.
Where to Stay
You can expect to find some pretty comfortable hotels and resorts located in Vero Beach. There three resorts that stand out the most when thinking about going on a vacation here.
The Kimpton Vero Beach Hotel and Spa is located right on the beach with a private pool and restaurant facing the ocean. You can enjoy ultimate relaxation with a beachfront massage and a cold margarita.
Costa d'Este Beach Resort is also a beachfront property with an incredible pool facing the ocean and specialized spa services you will feel renewed and rejuvenated after a stay at this resort. Plus, you have to make a point to stop by their Cuban-inspired restaurant, Wave Kitchen and Bar.
Lastly, you can't go to Florida without considering doing something related to Disney! Disney's Vero Beach Resort is an adult getaway that has an old generation essence to it that screams relaxation and comfort. Indulge in a much-needed massage or watch baby sea turtles make their way into the ocean at this lovely resort.
Where to Eat
There are a number of delicious restaurants in Vero Beach, but you can count on getting some of the best meals at the following places.
For breakfast, stop by Lemon Tree and try their famous blueberry and lemon pancakes with a hot cup of coffee to start the day.
At lunchtime, visit Polo Grill and enjoy some of your favorite meals that feature a delicious upgrade with ingredients.
Once happy hour rolls around, try Orchid Island Brewery for a hefty pour.
Lastly, you must have dinner at Cobalt, located in the Kimpton Vero Beach Hotel and Spa for an incredible meal after a long day.
How to Get There
Don't just vacation in style, arrive there in style also. To really fit in with the crowd, consider chartering a private jet to Vero Beach and arrive at one of the three nearby airports MCO, MLB, and PBI for the quickest route.
Would you like to receive similar articles by email?