The Top 4 Franchises to Open During a Pandemic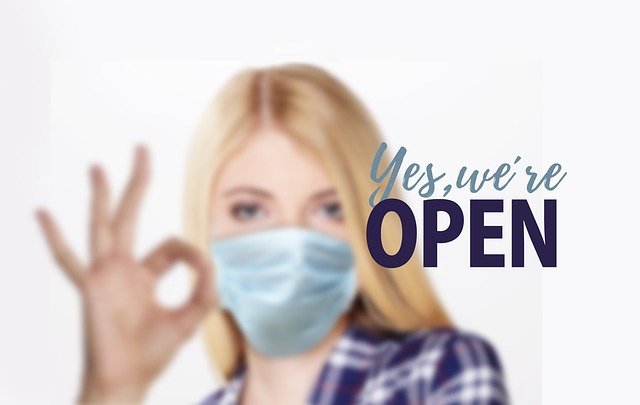 Are you a first-time business owner who is thinking of embarking on a new business venture amidst this pandemic? Launching a business at any time is scary if you are starting from scratch, but especially so when there is a pandemic threatening the economy with uncertainty. However, one way to manage this risk is to open a franchise business! If you are planning to launch a business during this pandemic, a franchise business is your best option. Keep reading as we introduce four franchise businesses that are thriving amidst the current pandemic and why you should invest in them today!
Why Franchise?
While many independent businesses have suffered unfortunate fates with having to close down due to the pandemic, certain franchise businesses are still hanging on. The franchisor system is a system that is proven to work. By adhering closely to it, there is minimal opportunity for failure. Secondly, you must also share the same passion with whatever you are franchising as this will be your motivation to carry on. With these two secret weapons in mind, here are some of your options of 'pandemic-proof' franchises.
Pandemic-proof Franchise
The big question on every new business owner's mind now is, will the business survive the pandemic? While not every business safe from a recession, here are the types of franchises that have promising qualities of surviving a recession. These are your promising franchise business ideas:
Thanks to COVID-19 taking over hospital beds while making hospitals high-risk zones for other patients, the demand for in-home care providers have been rising significantly. And from the way it is looking, this demand is here to stay. Home care providers have stepped up to care for non-COVID patients, but patients who are at extremely high risk of being affected by the disease. We are talking about the elderly, as well as patients with underlying illnesses, and also patients who require special therapy sessions.
By opening a home care franchise, not only are you creating job opportunities for healthcare workers, therapists, etc., you are also giving the patients an opportunity of living a comfortable, healthy life at home. As for yourself, while the monetary rewards will be in abundance, you will also get fulfillment from helping others during these tough times. With the new way of living, it is safe to say home care business will be essential even after the pandemic.
2. Food franchise
Indeed, the restaurant industry faced a giant blow due to the pandemic. Nevertheless, food is essential and therefore the smaller players who adapted to online service options are still thriving. Depending on your location, consider a food franchise that also offers smart technology such as delivery services or contactless options. Should another lockdown occur in the future, you must also be quick on your feet to adapt if you want your business to survive.
3. Cleaning or restoration services
Understandably, sanitization services have been off the charts since the pandemic. While sanitization services have always been in need, it is needed now more than ever before. It is also needed more frequently, creating opportunities for a full-time business. Customers are requesting cleaning jobs more frequently and thoroughly in both homes and businesses.
4. Home and business services
While everyone was cooped up at home during the lockdown, home service businesses' phones were going off the hook. With folks finally having ample time at home, many of them decided that it would be a good time to get some work done around the house. Whether it is flooring, painting, or other services like plumbing, many households now require such services.
In the business sector, many businesses also thought it was a great time to get some work done such as cleaning, plumbing, painting, and other services to ensure their store remains in tip-top condition to receive customers once the lockdown is over.
Although there is a pandemic looming over our heads, there are still rays of hope as these four franchise businesses are still striving. The effects of the pandemic can even work in your favour as landlords are more willing to negotiate, and it is cheaper to get a loan.
Nevertheless, like any business, there is still a chance of failure. Thus, it is important that you do your research beforehand. Need more help or you just want to be completely sure? Consider speaking to a franchise consultant for more ideas and professional help.