Top 10 Logo Makers Online: Create Your Own Logo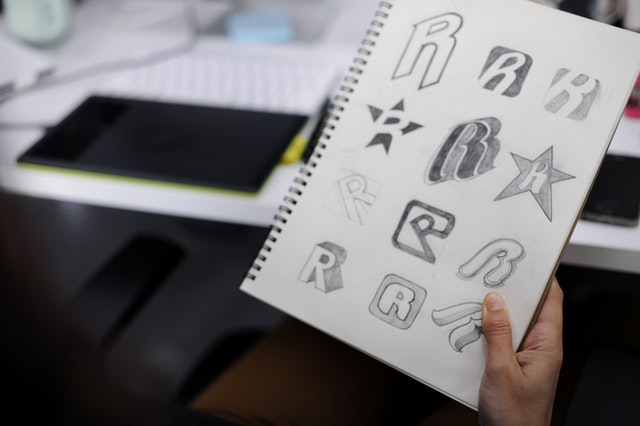 A logo is the face of your brand by which visitors recognize and perceive your brand. A thoughtfully-designed logo is self-explanatory and unforgettable.
Whether you're starting a business, website, or blog, you need to create a logo to be identified. Creating a logo for your business may seem intimidating to you, but isn't. With plenty of intelligent logo maker tools available, it's a breeze. Anyone, irrespective of the level of their design skills, can make use of these online logo creators for designing striking logos.
These modern logo generator tools are powered by artificial intelligence and machine learning that make them smarter to get the job done more precisely. These tools are boon to business owners on a shoestring budget and can't afford to hire a designer to work on a 1-to-1 basis.
In this article, we've picked some online logo generators that you can use to create your own logo.
But how can you choose the best logo maker for your project?
Well, there are some factors that you should take into account to choose a logo generator.
How to choose an online logo maker
Pay attention to these key factors while choosing the best logo maker for your logo design project:
Ease-of-use: Some logo creators come with an abundance of features that make designing fun, while others you create from scratch.
Customization flexibility: Some tools have built-in drag-and-drop interfaces and plenty of design elements, while others have more limitations.
Price: Some logo makers are absolutely free to use, some offer a free download of low-resolution (200*200) files only, but when you download excellent high-resolution quality design files, you'll have to pay.
Based on the factors mentioned above, here is the list of top 10 logo makers for you:
Top 10 logo makers compared
1. Designhill Logo Maker
This logo maker is a product of the world's #1 creative marketplace Designhill. It is an artificially intelligent tool that provides an easy to use interface. Anyone, irrespective of the level of their design skills, can create a unique and intuitive logo design in the blink of an eye. While the Designhill logo generator has been built keeping in mind the novices, its advanced features enable experienced designers to design high-quality logos.
Creating a logo design with Designhill is extremely easy; it takes just five minutes. Choose your favorite design style, fonts, colors, and that's it. It's as easy as pie!
Key features:
User-friendly interface
Useful for novices and experienced alike.
Smart logo maker (artificially intelligent).
Quick logo generation
Pricing: Free to create. You only need to pay if you want to download your design files. Price starts from as low as $19.
2. Logo Garden
Logo Garden is yet another free logo maker tool that lets you design a stunning logo for your dream business in no time. The logo generator has a wide range of logo design templates created by ace designers. Pick one that best suits your business and start customizing it by changing icons, fonts, colors, and layout, etc.—all it takes is a few minutes.
Key features:
Price: Free of cost
For professional help, you need to pay $39.99.
Quick and user friendly
3. Canva
Canva is reputed software in the graphic design space. Like Designhill, Canva is also an ideal logo maker tool for both novices and pro-designers.
Canva is a multi-purpose design tool that lets you create beautiful images for almost everything.
Pick your website type and related logo design, and customize it using its user-friendly interfaces. Change the colors, fonts, icons, and layout to make your logo design more relevant and appealing. Then, download your design files in PNG, JPG, and PDF formats.
Key features:
An extensive selection of templates
Downsides:
Pricing: Expensive if you download a high-quality design file
Doesn't have excellent manual editing tools
The tool is between easy and sophisticated.
4. Graphic Springs
Graphic Springs is also a known free online logo maker tool with an exclusive range of logo design templates.
Using the Graphic Springs logo generator tool is easy—just enter your brand name and tagline, select an image category and logo design template, and start personalizing it.  The tool gives you complete creative freedom—It can change the shape or symbol and decorate the logo as per your preference.
Key features:
Creative freedom
Unlimited future edits and downloads
Free to use, but if you want to download a PNG, JPG, or SVG file, you'll have to pay $19.99 (Prices start from $19.99 and goes up to $199.99).
5. DesignMantic Logo Maker
DesignMantic is another logo creator with interactive interfaces that enable you to design a professional logo with ease. Launch the software, follow the instructions, and have a stunning logo in just a few minutes.
The tool asks you to enter details such as your company's name and logo (if you've any). Then, select colors, icons, and fonts of your choice for more personalization, and your logo will be ready to be downloaded in just a few minutes.
Although the tool is free to use if you want to download, you'll have to pay as per the four packages — Basic, Standard, Pro – Best Choice, and Platinum.
Key features:
Easy to use
Pricing: Starts from $37
File formats-JPG, PNG and PDF
6. Design Free Logo
Design Free Logo is a type of 3D logo generator that enables you to create a logo that pops.  You'll choose a logo design template from a pool of pre-created templates designed by professional designers.
The 3D logo design is gaining popularity today and is expected to rule the design industry. So if your logo is 3D, it will help your brand stand out from the crowd.
Key features:
Most logo designs are free.
Unique 3D logo design
Easy to use
7. Logomkr
Logomkr is another excellent logo maker tool that falls between a simple design editor and an advanced logo maker. This logo design software provides lots of distinct features that you may not get elsewhere.
Logomkr boasts on its iconic pre-made icon and video tutorials on a wide range of topics.
Key features:
Free to design and download low-resolution (200*200) files, but if you want to download high-quality, high-resolution files, you'll have to pay.
Easy to use
The icons you used may not be unique as anyone can use them
8. Hatchful by Shopify
Acquired by Shopify, Hatchful is a leading free logo maker tool. It's an easy-to-use tool using which even a novice designer can design a professional-looking logo.
In fact, Hatchful logo generator has been developed, keeping in view the novices in mind.
Key features:
Easy to use
Supported by iOS and Android apps
Allows downloading PNG files only.
No complete customization freedom
9. Tailor Brands
Tailor Brands is really a quick logo design wizard that makes logo designing fun. In fact, it's incredibly easy to use a logo maker tool that allows even beginners to create a stunning logo maker in the blink of an eye.
The tool offers a lot of designs to choose from.
Key features:
Easy to use
Ideal for beginners
Quick
10. Squarespace Logo Maker
Squarespace is a primary logo maker tool, specially designed for novice designers. So if you don't have design experience, this is the best tool for you. If you want a simple and quick design, give this toll a try!
Squarespace logo creator lets users tweak their logo designs by making use of its web-based editor; however, this tool, too, has some limitations.
Key features:
Easy to use
Can download free but only low-resolution files
Limited design styles
Final thoughts
All of these logo makers are excellent, each with specific specialty and limitations. You're advised to pay attention to each crucial factor and your business needs before choosing one logo maker for your logo design project.
If you're a novice designer or don't have ample time to design your logo on your own, then the Designhill logo creator can be your natural pick. However, if you can afford, we would suggest hiring a professional designer or launching a design contest with a crowdsourcing platform for a compelling and more professional logo design.
Do you know any other noteworthy logo makers that missed to mention? Let us know in the comments below.
Would you like to receive similar articles by email?