The Supreme Court To Change Trademark Law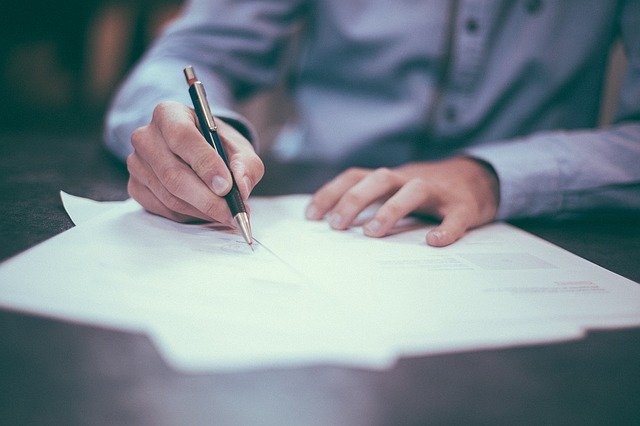 When running a business, your online presence is crucial. Business owners try to find a generic word and website that will increase traffic to their site. This year, 2020, may create a change in how you name your website. The US Patent and Trademark Office (PTO) wants you to come up with a name that will add up to create a unique and protectable formulation. However, business owners have several questions when it comes to trademarking their websites. For instance, can the combination of a generic word and site ending with ".com" create a unique thing that is enough to be trademarked? When does a large business' attempt to reduce confusion with the smaller company's slogan lead to more confusion? Does an enterprise that wins an argument with the government still have to pay Uncle Sam's attorney fees? The US Court of Appeals for the Fourth Circuit answered these questions for the world of trademark law. These answers came after the rulings in Booking.com vs. The United States Patent and Trademark Office and Fleet vs. Nike. Here is how the Supreme Court intends to change the Trademark Law.
1. Combination of Generic Word and Website
This year, the Supreme Court will listen to arguments over Booking.com's attempt to trademark "Booking.com." The Fourth Circuit signed off "Booking.com" in February 2019. The primary question here was whether combining two generic terms, which cannot be trademarked separately, may be trademarked. Booking.com has operated under this name for at least 13 years now. In 2011 and 2012, the company filed trademark applications for Booking.com. The trademark question before the Fourth Circuit was whether they should provide an automatic rule that adding a popular domain (.com) to a generic second-level domain (booking) could yield a generic mark. The court rejected this approach. The court argued that a generic mark could never receive trademark protection. The court further explained that USPTO has the burden of proving that a mark is generic and rejected an automatic, prohibitive rule. However, USPTO could not establish whether people used "bookin.com" for purposes other than the website. As such, this failed to meet the USPTO's burden of proving whether a mark is generic. A survey conducted by Booking.com also determined that the public used the phrase "Bookong.com" as a brand name and not a generic reference. As such, Booking.com won the case.
2. Paying Back Uncle Sam
After winning the appeal, a second issue came up. The fourth Circuit asked whether Booking.com could still pay the USPTO's attorney fees even after winning the appeal. The Lanham Act provides that a trademark applicant can appeal a decision by USPTO either before the Federal Circuit or initiating an action in a federal district court. If you take the federal Circuit option, they will only consider the evidence that was before USPTO in the application. However, if you choose the second option, you may present new evidence.
3. Reducing Confusion
In December 2019, the court ordered Nike to pull down its marketing campaign phrase "Sport Changes Everything." This decision was made after a national retailer, Fleet Feet, argued that Nike was infringing its trademark "Running Changes Everything." The court explained that factors that determine confusion include commercial strength, similarity, and parties' intent. The court argued that confusion happens when the new user attempts to ride the coattails of the old user's already existing trademark. As such, Nike, as the new user, out-advertised and out-promoted Fleet Feet and made consumers believe that Fleet Feet's trademark was associated with Nike even when it wasn't.
Would you like to receive similar articles by email?