Five Signs That You're Ready for a Doctorate in Education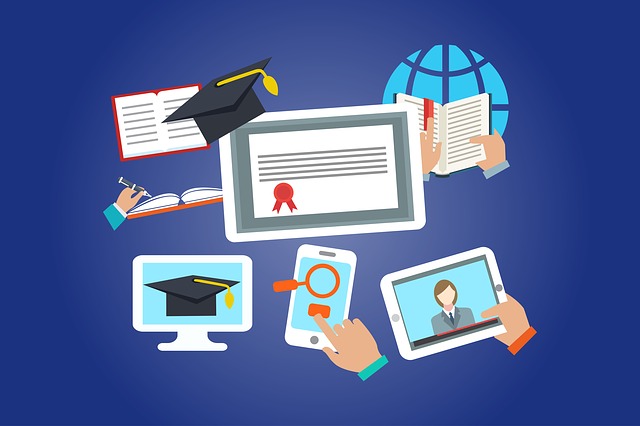 If you're an education professional and wondering how to enhance your online resume and advance your career, a doctoral degree may be right for you. Of course, attending graduate school isn't always an easy decision. You have to weigh the value of your degree against the cost of tuition and fees, the time commitment, and several other factors. (While you can earn a PhD in education, this article will focus mostly on the EdD degree, which is a doctorate designed for educational leaders.)
So how do you know if you're ready for the challenge of a doctorate in education? Here are some tell-tale signs:
1. You want to drive large-scale change
Are you motivated to improve student outcomes? Do you aspire to change systems of learning? Educational leaders are typically inspired to drive large-scale change within school districts or organizations. EdD programs equip you with the knowledge to make this kind of high-level impact. They'll show you how to interpret research and theory, and apply it in an educational or professional environment. You'll get the chance to convert your passion into practice.
2. You have leadership experience
If you're committed to pursuing educational leadership and you're several years into your career, you likely already have leadership experience. However, you may feel that you're capable of even more achievement, but perhaps your current position limits your ability to advance. Or you might want to switch to a role that lets you lead at higher levels. No matter your scenario, your experience will set you up to succeed in an EdD doctoral program.
3. You're comfortable managing people
As a leader, you need to organize teams and ensure everyone is aligned behind set goals. You should feel comfortable giving team members direction and feedback, even when it's about challenging topics such as underperformance.
If want to rise to top levels in education, you should welcome the chance to collaborate with and direct others. Plus, as you earn your doctorate in education, you'll be tasked with implementing theory on the job, which will require you to rely on the assistance of your team(s).
4. You're a good listener
Being a good listener is an essential skill for an educational leader. You have to be open to receiving input not only from the people to which you're accountable, but to your colleagues and subordinates as well. If you're working in a school district, this also includes students. You may be ultimately in charge, but leadership isn't a one-person operation. Additionally, as a doctoral student, you have to listen to the guidance of your instructors and the other students in your cohort if you want to truly maximize your graduate experience.
5. You value research
Whether it's an EdD or PhD, a doctorate in education emphasizes research as the foundation of the degree. The idea is that your leadership vision should be anchored in data. You'll be tasked with consuming large volumes of information and figuring out ways to apply it in real-world settings. While experience in this area may not be a requirement for your program, you should be comfortable, skilled, and ideally enthusiastic about data as it pertains to your work.
Earning a doctoral degree may not be for everyone, but if you have the right experience and aspire to senior positions in education, it could be a smart move.
Would you like to receive similar articles by email?