Preventing Seasonal Affective Disorder This Winter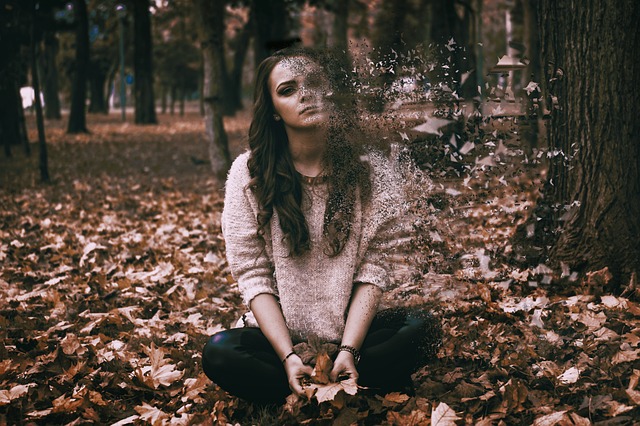 2020 is not exactly the happiest year for everyone, and if you're sensitive to the winter, it's going to be a tough last couple months. Seasonal affective disorder, or SAD, is quite common around this time.
SAD is referred to as the winter blues because that is the time most people get affected by it. One of the biggest causes is the lack of sun and the changing in eating habits. Isolation can lead to SAD as well. In a year of isolation, it can intensify thanks to the winter.
How Do I Know That I Have SAD?
SAD has symptoms that are similar to depression, such as:
Feeling sluggish and fatigued. Even if you sleep well, you may still feel tired.
You may feel more depressed.
SAD can cause you to eat more, especially carbs.
You may have a change in sleeping patterns. You sometimes sleep more. However, the opposite can happen as well. You may have trouble sleeping, which can happen due to less sunlight.
You may have problems enjoying what you once loved.
It can be difficult to concentrate as well.
SAD can have other impacts on your body, and it doesn't discriminate. Whether while out or at home, SAD can affect your mental health and how you go about living. In extreme cases, you may even feel suicidal.
So, what Can Be Done About it?
With all that said, SAD is treatable. Here are some things you can do about it.
Keep Healthy
In wintertime, eating increases while working out decreases. While there are some exceptions to this rule, you're probably indulging more on holiday delights and are thinking twice about running outside. Don't do this! Always try to keep healthy. While having the occasional holiday treat is okay, maintain a balanced diet. Bundle up and run outside or buy some workout equipment if you're unsure about going to the gym currently.
Sleep Optimally
SAD can cause you to sleep more. While a winter nap or sleeping in can be fun, too much sleep can make you feel tired. Try to maintain 7-8 hours of sleep each night. Set an alarm if you must. Space out caffeine too, as a little goes a long way.
If you are having trouble falling asleep, try to work out and get more sunlight. In addition, it's important to unwind a little before bed. Take a relaxing bath, drink some tea, or read a good book. You'll feel much more tired and ready to go to sleep.
A healthy lifestyle isn't a cure for SAD, or depression in general, but it can help to reduce its symptoms.
Keep a Routine
Another effect of depression is that it can make you fall out of a routine. That's why it's important for you to keep a routine whenever possible. Wake up and do your tasks the same time each day. You should mix it up, but don't try to fall out of a routine.
Get More Sun
It's important for you to get sunlight in order to treat your SAD. In some parts of the world, the sun can set during mid-afternoon. If you're working these hours, it can be difficult, but try your hardest. Light therapy, which uses lights that mimic the wavelengths found in the sun, may also be a good alternative.
Talk to People
It's important to keep social, even during winter in a year of social distancing. Set up Zoom calls or have a socially distant conversation if you have to. Even if you're more introverted, having socialization on occasion can keep you from getting cabin fever.
Try New Things
If what you're doing now is boring, then why not try something new? The world is filled with new things to try. If you ever wanted to learn how to play the guitar, or learn a new language, maybe now's the time to do it.
Practice Meditation and Mindfulness
Take a deep breath. Doesn't it feel nice? Meditation can clear your mind from self-defeating thoughts. Meanwhile, being in the here and now can keep you from worrying about the past or future. Mindfulness can be done by anyone of any age, with plenty of guides available online.
Seek Professional Help
SAD can be mild, but if left untreated, it can worsen. It's okay for you to take medication and, most importantly, talk to a licensed therapist about your issues.
In winter 2020, online therapy is needed more than ever. Talking to an online therapist can keep you happy at home or when you're on the go. If you want to look into online therapy for SAD or any other mental issue, now is a good time to do so.
Would you like to receive similar articles by email?