How to Get a License For a Home Healthcare Business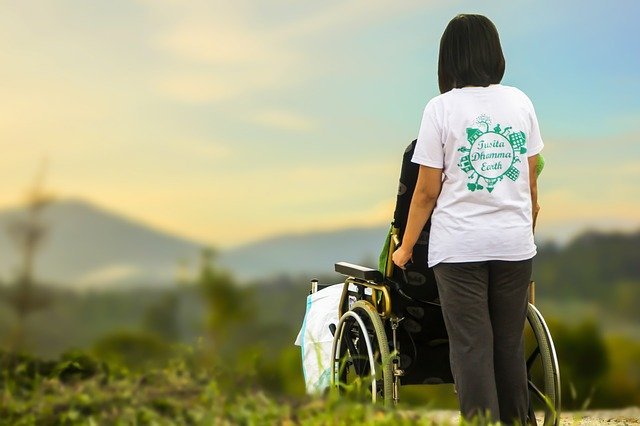 If you're looking to start a venture that allows you to help people and have a positive impact on their lives, then it just might be that the at home healthcare business is for you. The great news is that this is the best time to start one as the pandemic is keeping people out of their doctor's office and stuck at home. Home healthcare is among the largest growing industries in the world right now.
Of course, it's important that you gather all the information you need in order to get this business off the ground. One of the key things you will need to start this business is the right license.
Certified Nurse Assistant (CNA) License
If you're planning on starting a personal healthcare business that hasn't been prescribed by a doctor, you'll need a CNA license. As well as helping clients with regular daily activities, having a CNA also allows you to bathe clients, as well as offer reminders for them to take their medication.
1. Complete a Training Program
The first thing you'll need to do is to undertake a CNA-approved training program. These courses are held in various settings, like the Red Cross, vocational schools, community colleges, and high schools. There should be an institution in your region that offers the program. Just be sure to verify that it's recognized by the state nursing board, and you'll be ready to take the program.
2. Apply
Next, you'll need to apply for your license. The application, which is usually two pages long, will ask you for your name, address, social security number, phone number, state ID number or driver's license, eye color, hair color, height, weight, and criminal background, It will also ask you to include whether you've had any action taken against you by certification, licensing, or a disciplinary authority related to health.
You will also need to add any information with regards to your CAN training, such as the institution where you took the training, the date of your completion, and (if applicable) the ID number of the program. You will need to send the document that proves you completed the program, or you can have your school send it to your state's licensing authority or nursing board directly.
3. Submit Your Fingerprint
You will be expected to submit your fingerprint for a background check. The purpose of this step is to ensure that you haven't been subject to a criminal conviction, regardless of whether it was recent or in the past. So you should absolutely make sure that you are always honest when filling in your application. If you deny any criminal conviction, which is then contradicted by a fingerprint check, your application will be rejected.
4. Pay Processing Fees
You should pay your fees when you submit your application. These include the fees for your application, your fingerprint check, and your examination. If you are currently working in healthcare, your employer might cover your certification fees. In certain states, they may cover the entire fees.
5. Pass the Exam
The next and final step is to take the exam and pass. The exam is divided into two parts: written and clinical. The written part consists of a series of multiple-choice questions. You will need to complete all 60 questions within 90 minutes, although this varies depending on which state you're in.
The clinical part will see you performing specific skills. These typically include five skills, such as hand washing. The time needed to perform these skills is determined by the particular activities you're expected to perform. Typically, however, the part of the exam is completed in 30-40 minutes.
You will have three opportunities to pass each section. If you continue to fail both parts within two years of having completed your CAN program, you will need to retake the program and start the application process from the beginning. Once you've passed the exam, you will be immediately certified. The physical certificate will be with you within a couple of weeks.
An Alternative to Licensing
If you already have training or experience, you can possibly secure a license without having to take the above route. A graduate nurse, for example, wouldn't be required to go through the training, although the exam would still be compulsory. If you're unsure whether or not you have the required certifications, training, or education to take the exam without undergoing the program, you should get in touch with your state's nursing board or CAN licensing.
Would you like to receive similar articles by email?