The Latest Innovations in Business Tech Powering Remote Work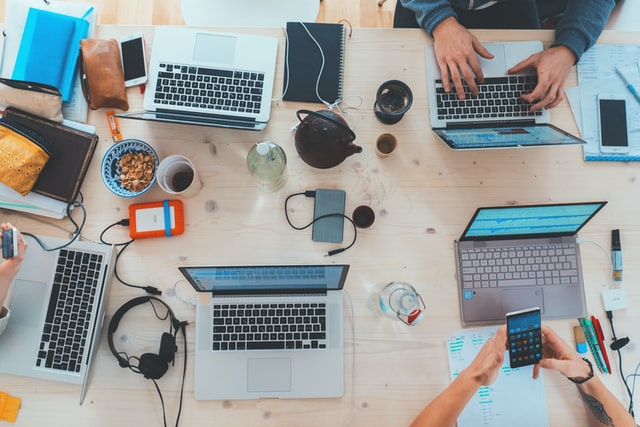 Roughly seven million people now work remotely in the United States — a growth of 44% over the past five years. Fortunately, recent innovations in technology are making remote work easier than ever before. Cloud hosting, AI recruiting, and gamified training, in particular, are some of the latest tech tools business owners are using to ensure maximum workplace efficiency and productivity.
Cloud hosting
Any business implementing a long-term work-from-home policy needs to have cloud hosting in place to allow employees easy access to office resources regardless of their location, explain remote specialists at Coretech IT services. Moreover, almost 90% of businesses end up experiencing growth after switching to cloud hosting. A public cloud model (like AWS or Microsoft Azure) is an affordable choice for business owners with all servers, hardware, and security provided by a specific vendor. Alternatively, private cloud models can be tailored to match the individual requirements of each organization. Finally, a hybrid cloud model combines elements of both private and public systems along with different popular cloud services like MS Office 365, Quickbooks online, or Salesforce.com.
AI recruiting
Remote interviews are increasingly common, although issues like time constraints and overlooked or lost applicants can make them somewhat inefficient. Fortunately, AI is now being used to improve and streamline the hiring process. VCV AI, for example, removes human bias from the hiring process by automatically screening job candidates in interviews using facial and voice recognition. Interviewees are also assessed on their mood, nervousness, and general behavior to see if they're a good match for the company. With AI, recruiters can select and screen a larger number of candidates quickly and more efficiently.
Gamified training
It's important business owners don't neglect to train their remote employees. Gamified training is a great way to train remote employees while keeping them engaged. In fact, 83% of employees who receive gamified training feel motivated, while 61% of employees who receive regular, non-gamified training feel bored and unproductive. In particular, AR and VR technology can turn stale training content into fun games. Employers are additionally rewarding employees with completion badges and prizes like food delivery and gift cards for participation, speed, and accuracy.
Remote work is becoming increasingly popular and new technology innovations like cloud hosting, AI recruiting, and gamified training can ensure business owners continue to maintain a productive and efficient workforce.
Would you like to receive similar articles by email?