Finding the Right Entertainment for Christian Youth Group Events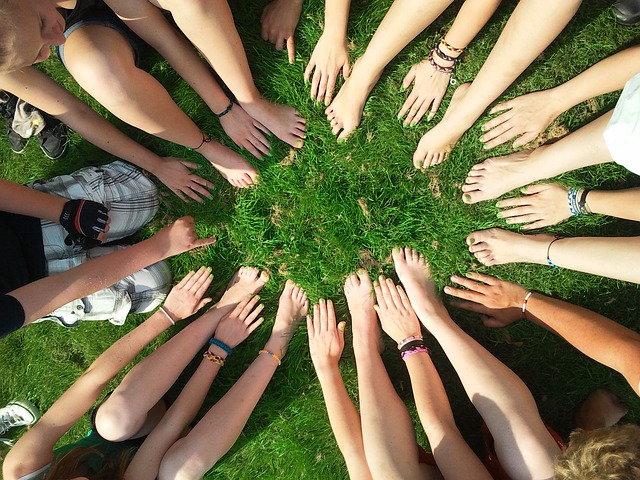 For youth groups, every youth leader should have a variety of Christian games and activities on hand. Having a "stock" of youth group ideas on hand to utilize in a pinch will come in handy. Design your activities with the ages of your group members in mind, and the kids will have a good time regardless of how goofy or serious they are. Read below for entertainment for Christian youth group events.
Scavenger Hunt
A scavenger hunt in the park during great weather is often a pleasant youth group activity. Enjoy a biblical verse hunt with the help of a list. Divide into teams or pairs and work together to learn God's word. So grab a Bible and get ready to hunt!
Music
After you've determined your target demographic, you'll need to decide which singer or artists will perform at your concert. On some tours, performers are grouped together, while on others, you can select each artist individually. However, regardless of whatever musicians you select, you should inform each artist's booking agent of the other artists who will be appearing on the program to ensure that everything is in order. Then you'll have to determine which musicians will perform in which sequence at the event. Analyze what works best for your target demographic. Increase the impact of your event by hiring christian rappers.
Picnic
Picnics do not have to be complicated. In reality, a backyard can be just as entertaining as a woodland park or playground. A backyard picnic can also be used as an evening family "outing" or a hump day celebration to help you get through the week. It's sometimes just wonderful to catch up with old friends and meet new ones at a picnic! It's also a good time to discuss the football team or that class you're having trouble understanding. Picnics in the community are a terrific activity for your youth group.
Outdoor Movie Night
You should prepare the movie location, the movie day, and how to decorate before organizing a movie night. Make your outdoor movie planning easy but fun. Reminiscing with loved ones is far more vital than having all the things in order. To avoid disturbing the neighbors, choose something family-friendly and not too loud. To maximize the theater experience, some equipment is required.
Family Event
Finally, consider making any of your events a family affair. Make the field games a competition between parents and students, or invite the entire family to a movie night. Because most parents work during the week, think about when you invite parents or complete families to the event. A themed festival allows children to dress up for the occasion, and who doesn't enjoy dressing up? Superhero meet-and-greets will be held, while DinoFest will focus on all things prehistoric, DogFest will celebrate four-legged companions, and RideFest will cater to young thrill seekers.
Hire some face painters and you've got yourself a winner. While it's crucial to keep youngsters entertained on family outings, it's also important to keep parents and caregivers entertained. Include spaces for children, such as an inflatable activity zone and a funfair. Adults, on the other hand, can enjoy perusing the traders' village, which features more than 50 kiosks from local craftspeople. Live music, a charity dog show, and an archery stand are all likely to appeal to a diverse group of people.
Conclusion
In conclusion, these Christian youth group event ideas offer a blend of fun, fellowship, and faith-building activities. From scavenger hunts to outdoor movie nights, each suggestion provides an opportunity for meaningful engagement and spiritual growth. Tailor these activities to suit the preferences and ages of your group for a memorable and impactful experience.
Would you like to receive similar articles by email?