Finally, a Vacation! How To Maximize Your Enjoyment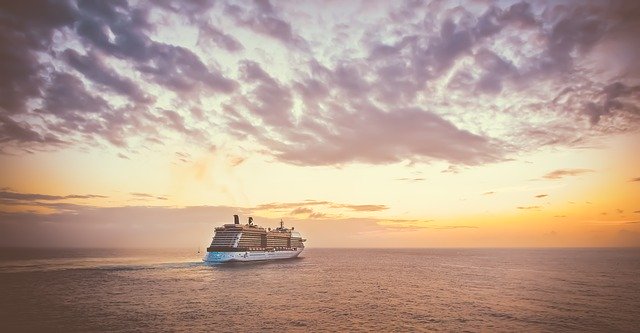 Many tasks go into preparing for a couple's getaway. You brainstorm, research, decide, then plan. Eventually you hope to enjoy a long weekend together, filled with relaxation, romance and fun.
Whether you spend your days cuddling at a ski lodge in Vermont or indulging in a Bahamas cruise, make the most of your trip. Here are some ways to maximize the enjoyment of your holiday.
Anticipate
Planning for a vacation can seem like a tremendous amount of work. However, while the To Do list seems as if it will never end, these chores are ultimately part of the gratification process. Research shows that anticipation releases dopamine and activates the brain's reward centers. Looking forward to an event allows us to enjoy a pleasurable experience long before it happens.
Savor the Moments
While you are traveling, savor every little detail. To help yourself be present in the moment, engage all your senses. At the beach, notice the water's hundred shades of turquoise, the salty smell and taste of the sea spray, the warm sand between your toes and the chatter of dolphins in the distance.
One way to ensure you have enough time to truly relish your experiences is to schedule a balance of activities. If you are an ardent history buff, leave the museum and stroll through a park. After snorkeling all day, see a comedy show at night. The contrast will help you appreciate both activities more.
Most importantly, balance activity with relaxation. Have some scheduled time and some downtime. Plan, but allow for spontaneity.
Remember the Good Times
Fortunately, your brain is hardwired to look back on the stressful aspects of a trip with fondness. Therefore, even if a getaway is less than perfect, you and your partner are likely to remember it affectionately. After you return home, spark pleasurable memories for years to come. Here are some tips.
Tell stories – If you are lucky, friends and family will indulge you by listening to a few vacation stories. If not, email them to a far-flung relative who delights in receiving messages. Even without another audience, your partner should appreciate a trip down memory lane on occasion. Each retelling helps to cement memories in your brain.
Look at your photos – It is almost impossible to travel without taking pictures, especially now that your smartphone has such a great camera. Do not just snap the shutter and never look at the photos again. Within a week of your return, go through your vacation pictures and choose the best ones. Upload them to a photo sharing site and create a photo book. Or store them in a folder on your computer and use them as a screensaver. Put a slideshow to music and store it as a video, then share it on social media so you can access it whenever you like.
Display souvenirs – If you are an avid traveler or collector, you likely have a display case dedicated to souvenirs. Minimalists can get in on the fun by buying something functional from certain destinations: a leather keychain from Florence, a silk scarf from India or a coffee mug from anywhere.
Create a vacation playlist – Music profoundly and directly connects to memory. Take advantage of the connection by assembling a playlist that will evoke memories of your stay. Choose the songs you heard while on holiday: during lunch at that quaint bistro, played by the street musician near the bus stop, always on in the hotel lobby. Every time you play those tunes, you will be transported to another time and place.
Send postcards – While you are traveling, snag a postcard from each destination. Jot down a few sentences recalling what you did at that location and what stood out to you. Mail them to yourself or tuck them in your suitcase. Either way, when you get home, the postcards will serve as a picturesque and accurate time capsule.
Preserving your holiday memories is almost as important as planning the activities. After all, the lasting part of every trip takes place on memory lane.
Would you like to receive similar articles by email?