COVID-19 Changes To Preschools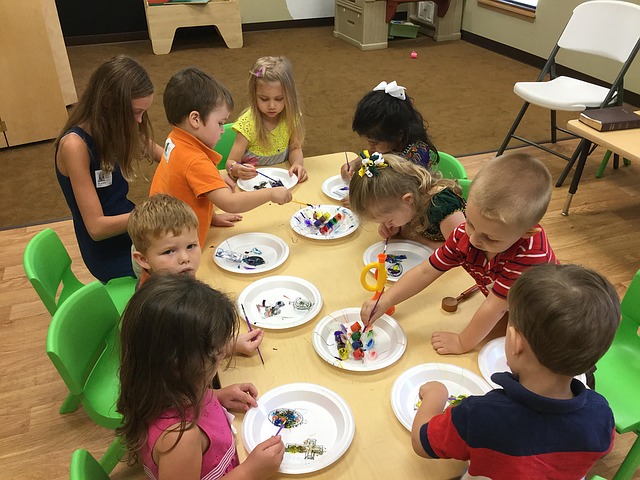 COVID-19 has created a very unpredictable world over the past few months. With businesses still closed, many employees working from home, and a lot of schools still presenting online classes, it's no surprise that preschools will also be experiencing some kind of change.
For the little ones, it can be hard to truly grasp the reasoning behind not playing in close contact with friends or hugging their family members. Yet somehow, preschools need to open their doors regardless.
With technology on their side though, like an early years management system, preschools will be able to implement positive change in a fairly normal way. With management now automised, worrying about the bigger things can take preference.
What Is An Early Years Management System?
The new world we are living in requires various rules to be put in place for the safety of everyone. With this being said, understanding the difficulty in trying to explain these rules to preschoolers is not an easy task.
Educators and parents alike can only be grateful for creations like an early years management system. In simpler terms, this system is fundamentally a primary point of contact, administration, management, updates, and the overall running of a preschool in one convenient place.
This system may not make the children's understanding any clearer, but it will make teachers' and parents' lives easier to organise, helping to control the situation anyway.
Parents and teachers can remain in contact throughout the day, regarding any cause for concern. Updating the children's daily activities, moods, behaviour, and so on, is a way for teachers and parents to share information instantly.
Social Distancing And Organising Classrooms
The most important rule that has been implemented in 2020 is that of social distancing. Needless to say, this is extremely vital in a school setting.
These management systems are being used to organise classrooms and allocate spaces to children, making it possible to record their movement and interaction. This is necessary for traceability if COVID cases were to break out.
Utilising an electronic system that contains all necessary information, even curriculum, automatically alleviates the need for non-essential contact too. And in an effort to make parents as comfortable as possible, these management systems also include daily checklists and risk assessments to monitor what is disinfected, how often, and what happens if something is missed.
Other Changes To Think About
There is only so much a management system can do, however, meaning that other changes are still going to be necessary for the classroom.
Unfortunately, with younger children, keeping them sitting in one place for a whole day or sitting with a mask over their faces until hometime will be near to impossible. What a management system can do in this case though, is to monitor their movements, activities, and, of course, any developing symptoms.
In terms of sanitation and cleanliness at school, it goes without saying that hand sanitiser and antibacterial wipes will be required frequently. Teachers will have to ensure that sanitiser is available and being used throughout the day, and that surfaces are wiped down often too.
A Final Word
It is quite unnerving thinking about how preschools could change in the face of this pandemic, although the space it opens up for innovation and new methods is interesting.
Early years management systems are an incredible start to a contact-free learning environment, making interactions and movement easily traced. The more preschools make use of these technologies, the more possible it will be to keep at least this age group in an observed environment.
Would you like to receive similar articles by email?