Charities That Make A Difference for Women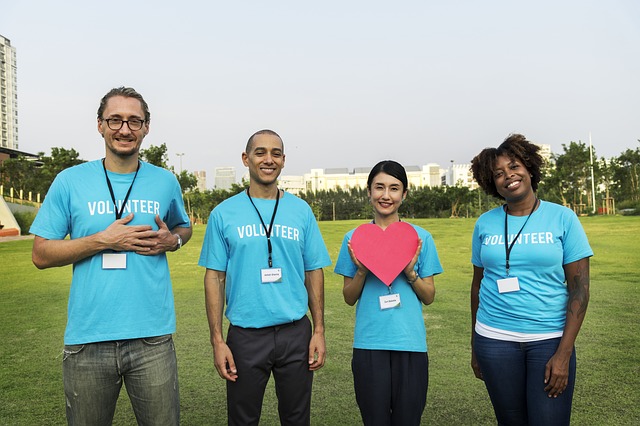 One of the great things about donating to charities is that you can contribute to causes you really care about.
There are charities focused on animals and conservation, feeding the hungry, helping children. These are all great causes, but today we're talking about women. Nonprofits and philanthropic organizations dedicated to empowering women and improving their lives all over the world are hard at work all over the world and looking for contributions from donors of both funds and time.
Americans gave to charity like never before during the 2020 pandemic, and all signs suggest that trend will continue into 2021.
If you've been thinking it's time to take action and donate to charities that support and empower women, here are a few great places to start.
Live Your Dream
This charity's mission is to "provide women and girls with access to the education and training they need to achieve economic empowerment."
Live Your Dream envisions a world where women and girls have the resources and opportunities they need to reach their full potential and live their dreams." LiveYourDream.org inspires people from all walks of life to live their dreams while helping less fortunate women and girls to live theirs. This is accomplished through hands-on opportunities, awareness and advocacy efforts, and financial support—or any combination of these actions."
Like many other modernized charities, Live Your Dream also offers donors the ability to track how and where their donations are being used, so you can experience the change you're making in the lives of women.
Every Mother Counts
About 99 percent of all maternal deaths happen in the developing world.
The nonprofit Every Mother Counts is trying to change that by providing "respectful and equitable maternity care for all by giving grants and working with partners and thought leaders to increase awareness and mobilize communities to take action."
According to their website, about 303,000 women die around the world every year as a result of complications of pregnancy and childbirth.
The group's mission is to make pregnancy and childbirth safe for all mothers in all countries. Pregnant women often face obstacles when trying to get the care and support they need, the group says, and those roadblocks must be removed to create a safer world for women, the group said.
"We support programs that are community-based and are best able to identify and meet local needs, particularly for women who are underserved and marginalized. We invest in expanding and strengthening the maternity care provider workforce, advancing successful models of care, and increasing access to essential resources."
WE Charity
Founded by brothers Craig Kielburger and Marc Kielburger, WE Charity began as an organization dedicated to helping and supporting child labourers around the world. The charity has also branched out into many other good causes.
Craig Kielburger started his activism at just 12 years old, and now the organization has helped 30,000 women around the world launch their own businesses, helping them gain financial independence with their own skills in their own communities.
Women for Women International
Women for Women International has helped more than half a million women that have survived the ravages of war. Working in eight countries affected by conflict, the group supports women in rebuilding their communities through practical and moral support.
Women for Women International's extensive, year-long training program creates safe spaces for women to learn life-changing skills that can take them from poverty to stability. The program also teaches them how to earn and save money, improve their family's health and give them a platform so their voices are heard.
For just £22 a month, you can help women like Nadine, one of the program graduates in Rwanda: "The Women for Women International program changed my life. I know now how to manage my business and have joined a saving and lending group, but in the program, I was also taught to love."
Would you like to receive similar articles by email?