What Cancer Patients Need to Know About COVID-19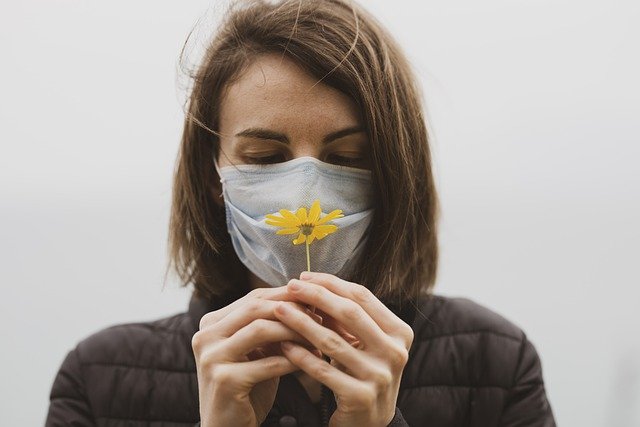 Billions of people around the world have changed their everyday habits as a result of the global coronavirus pandemic. For many people that means working from home, home-schooling their children or avoiding public places so they can reduce their risk of exposure to the highly contagious virus.
But for those who already had major health problems, such as cancer, before the pandemic spread across the world, the risk of contracting COVID-19 is a particularly potent worry. While it's still relatively early in the lifecycle of the new coronavirus, studies have indicated that certain cancer patients could be at elevated risk of death if they were to contract COVID-19.
COVID-19 and Death Rates in Cancer Patients
A Chinese study published in late April found that cancer patients who contracted COVID-19 died a rate three times higher than other coronavirus patients who didn't have cancer. Patients with lung cancer or mesothelioma, as well as those with blood cancers like leukemia and lymphoma, had especially rates of death and other serious implications from COVID-19, which largely impacts the lungs and respiratory system.
Individuals with early-stage cancers, or cancers that hadn't spread throughout their bodies, had COVID-19 death rates similar to those of the general population, suggesting that not only does the type and location of the cancer impact a person's risk of death from COVID-19 but that advanced forms of all cancers could be of particular concern.
The American Cancer Society expects about 2 million new cases of cancer to be diagnosed this year, and before the COVID-19 pandemic, the health agency projected that 600,000 would die from cancer in the U.S. in 2020.
Lung cancer is one of the most common cancers in the United States, but the frequency of cases ranges widely geographically. For example, the population-adjusted rate of cancer in West Virginia (696.3 per 100,000) is almost double the lowest rate, Utah's 362.6 per 100,000. This is especially noteworthy since states have had varying responses to the pandemic when it comes to attempts to limit contact between people and encourage social distancing.
Coronavirus and Cancer Risk Factors
Before the recent major study out of China on death rates of cancer patients from the novel coronavirus, health officials had issued advice for cancer patients to help limit their risk of exposure to the virus.
According to the National Cancer Institute, people with compromised immune systems, including those undergoing chemotherapy for cancer, are at an elevated risk of developing COVID-19. Additionally, people with lung diseases like cancer or a history of smoking, which is one of the most common causes of lung cancer, also are at a higher risk of getting sick from coronavirus.
There is currently no approved treatment for COVID-19, so patients who do recover from the illness may have to deal with a protracted period of convalescence or even hospitalization, which may be more difficult if the body is already dealing with another major infection, such as lung cancer, breast cancer, leukemia or another type of cancer.
Other risk factors for cancer, including old age and smoking, could have an impact on an individual's risk of contracting COVID-19, regardless of whether they've been diagnosed with or are being treated for cancer. According to the European Society for Medical Oncology, smokers have a risk of severe COVID-19 symptoms that's 1.4 times higher than for non-smokers and a major complication risk that's 2.4 times higher.
Treatment Impact
People undergoing treatment for cancer are used to spending many hours every week at medical facilities, but in the era of coronavirus, this could be a dangerous proposition. Generally, medical authorities have advised people to avoid large gatherings and public spaces, as mixing in groups raises the risk of exposure to the virus.
But for those who require medical treatment to battle cancer, avoiding hospitals and other medical facilities might not be an option. For those who are actively undergoing cancer treatment, it's crucial they contact their doctor to determine the best way for them to proceed. Depending on their health status and where they are in their course of treatment, their healthcare providers may recommend delaying treatment for a period or time, and some people who take oral cancer drugs may be able to get their medications sent straight to their homes so they can avoid drug stores.
Other hospitals and treatment centers have established specialized facilities and wards specifically for cancer patients so that they can safely continue their treatment.
Conclusion
Experiencing a cancer diagnosis and subsequent treatment regimen is a stressful, scary situation for anybody, but the ongoing COVID-19 pandemic is adding even greater strain on cancer patients and their caregivers. But following common-sense guidelines, such as avoiding public spaces and wearing masks anytime you're outside the house, can help ensure that cancer patients aren't compounding their health issues.
Additional References
American Association for Cancer Research, Patients with cancer appear more vulnerable to SARS-COV-2: a multi-center study during the COVID-19 outbreak. (2020.) Retrieved from https://cancerdiscovery.aacrjournals.org/content/early/2020/04/24/2159-8290.CD-20-0422
Meso Lawsuit After Death.com, Mesothelioma vs Lung Cancer Differences. (2020.) Retrieved from https://www.mesolawsuitafterdeath.com/mesothelioma/mesothelioma-vs-lung-cancer-differences/
National Cancer Institute, Coronavirus: What People with Cancer Should Know. (2020.) Retrieved from https://www.cancer.gov/contact/emergency-preparedness/coronavirus
European Society for Medical Oncology, An accurate COVID-19 screening model could allow early detection and potentially reduce the risk of severe complications and mortality. (2020.) Retrieved from https://www.esmo.org/oncology-news/cumulative-risk-factors-for-covid-19-complications-in-patients-with-lung-cancer
Would you like to receive similar articles by email?