5 Ways to Increase Productivity Working Remotely During COVID-19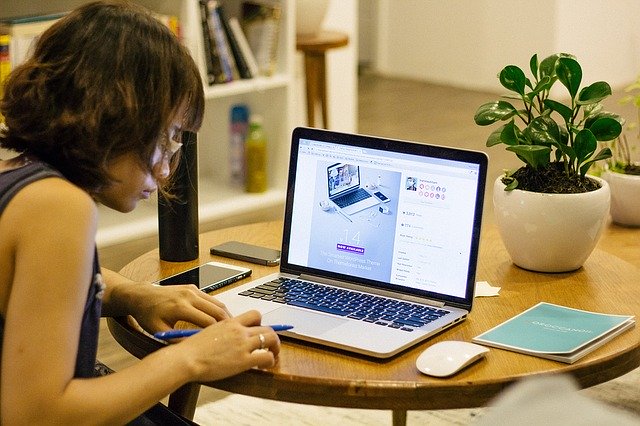 There's no escaping it – we are in a global pandemic. Businesses like restaurants have shut down, and those daily commuters now commute from their bed to their desk instead of to the office. Even law firms have transitioned from in-office work to now at-home work.  It's an abrupt and necessary transition, and we aren't alone in doing it.
This time can be a confusing one. We are all having to shift our work minds to be at home, and there can be daily distractions that are here that aren't at the office. Since we all have to work remotely, or at least most of us have to, it's important we stay on top of our daily work tasks. Here are the top 5 ways to increase productivity while we work remotely during COVID-19.
Set Up a Workstation
Besides taking a deep breath, the first thing we remote workers can do is to set up a workstation! Since most of us will be in quarantine it's important we set up a station to tell ourselves when we will be in work mode. For starters, it's necessary to invest in the right equipment. Getting an ergonomic chair and a desk at an appropriate height are great tools. There is always a standing desk you could invest in if sitting isn't ideal for your back. If you aren't able to invest with a desk chair or a desk, try improvising with what you have at home! A workstation should benefit you, not hinder you. Setup what's best for you and what is necessary for your workstation.
Establish a Routine
Working at home can be exciting at first, but after a while, a lack of routine can be productivity killers. This is why establishing a routine is necessary while we work from home. We easily have a routine when we commute to work: we drive to work, work at our workstation, eat lunch, go back to work, and then go home. But as we navigate working from home, that daily routine goes away. Establishing a schedule and sticking to it is what will increase work productivity. Without it, relaxation and work becomes intertwined and it's hard to differentiate the two. Treat every day as if you're going to the office. It's just instead of going outside, your office is your kitchen or desk.
Self-Care!
Just like productivity is important, so is self-care. Telecommuting is easy and a lot can be done, but it can also take a toll on mental health. During COVID-19, it's especially important we take care of ourselves since we are trying to #FlattenTheCurve. But social distancing can also affect our minds heavily.
During this time, take breaks! Remind yourself this won't last forever. If it becomes too much, take a walk outside, talk to a friend, or get some exercise. A little break every now and then is healthy and it can even increase your work drive.
Avoid Distractions
We can't avoid it – when we are at home, there are distractions. There may be pets running around, kids at home, even TV blaring in the background. Without the office culture surrounding you, it's easy to be distracted in your own house while working.
If you do notice yourself becoming distracted, here are some ways you can refocus:
Put on white noise
Put in headphones and listen to things that help put you in the working zone
Take a coffee break
Go to an isolated room
Set productivity timers
All these are a great start to get you back on track.
Establish Boundaries
Last but not least, establishing boundaries is another way to increase productivity. With distractions, routine, and workstations addressed, it's time to address boundaries.
Boundaries can be anything – working from a different room in your house or apartment, putting a do not disturb notice from where you're sitting, or simply telling your family that you are working and should be left alone at the moment. This will help your work from home mentality and get you focused and productive.
Would you like to receive similar articles by email?