5 Ways to Celebrate the Holidays During a Pandemic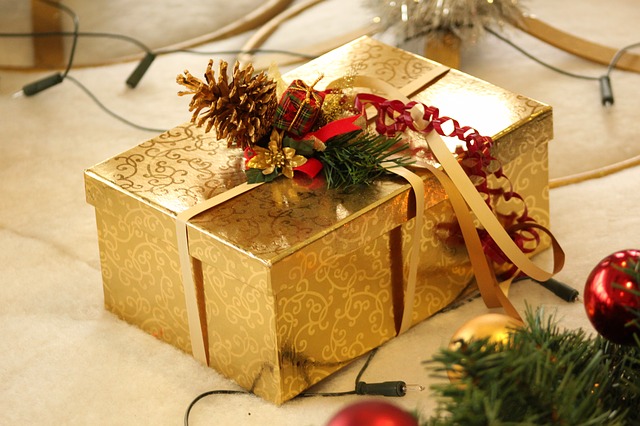 This year's holiday season is posed to be strikingly different from those of years past. As we ride a third wave of COVID-19 to the end of 2020, many states will likely be (re)enforcing social mandates that restrict our gathering and, thus, dramatically change the way we are able to celebrate. However, all is not lost. There are still plenty of ways we can express our holiday spirit without having to physically interact with anyone. (After all, the holidays are about a lot more than large parties and gifts, right?!) Here are five ways you can spread virtual cheer and bring your family and friends together (figuratively, of course) over the upcoming weeks:
Decorate
Decorations are the hallmark of the holidays. Who doesn't love festive lights, ornaments, garlands and greenery? This year, especially, is the year to go all out with your holiday decor. Show your community that you support it by entertaining your neighbors with the display you create for your home and in your yard. String lights on your house. Put out that nine-foot inflatable snowman. Buy an extra wreath from the Boy Scouts fundraiser and drop it off at a friend's. If you have the resources, you could even go bigger and decorate your neighborhood's subdivision signs! Your decorations just might be the highlight of the season for someone else this year.
Plan a Virtual Call
If you can't host an in-person party, plan a virtual one! Schedule a time for your friends and family to meet online. You could watch a movie together, have a wine tasting or just chat. Don't worry that this Zoom will be like a work meeting; it won't. And what's more, it could be the only chance your Great Aunt Libby has to see you and other loved ones during the pandemic, making it well worth the time and effort of setting up.
Exchange Recipes
You might not be able to cook a huge feast for family and friends, but you can share your recipes. Gather up your own favorite recipes and ask others for theirs. Create a booklet of holiday dishes (and a story to go along with it, if possible) to share with those on your gift-giving list. Food always brings people together. If you're extra ambitious, you could host your own cooking session over Zoom and share recipes there instead!
Make Some Calls
Human connection can be as easy as listening to another person's voice. Dedicate an hour or two this season to call people who might be particularly lonely or isolated: elderly friends and family, people who live alone or far from family. Holiday celebrations don't have to be in-person to be special. Sometimes a kind word over the phone is enough to engage with someone in a meaningful way.
Order In
A pandemic is the perfect time to try a new tradition. Instead of worrying about making a big meal, order food in. Not only will you have more time to focus on the real meaning of the holidays, you'll be actively contributing to helping a business survive. It's a win-win for everyone involved!
Would you like to receive similar articles by email?