5 Self-Care Tips To Look Your Best on Vacation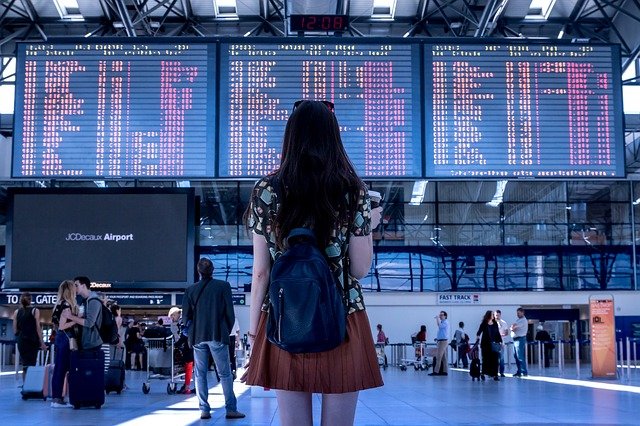 Everyone needs a break from life now and then, and a vacation getaway is a great way to do this. It does not matter if you will be gone for three days or three weeks; some time for yourself is much-needed. No matter what your destination is, you will want to look your best on your trip. Consider these self-care tips for looking and feeling your best on your vacation. You will need to put some planning and forethought into your vacation plans as well as how to best prepare yourself for trip photos.
1. Whiten Your Teeth
Whether you are taking cruises from San Diego or riding a train into the Swiss Alps, you will likely be taking a lot of pictures on your vacation. One of the first things that people notice in pictures is a smile. You want to make sure that your pearly whites are looking in pristine shape. This might mean taking a trip to your dentist for a routine dental cleaning or even whitening your teeth in preparation of the trip. Be careful that you do not overdo it on the whitening, though. The last thing you want is sensitive teeth while on your trip.
2. Hydrate Your Skin
It is important to take care of your skin so that you will look radiant and healthy on your trip. Hydrated skin looks good on anyone, no matter what your skin type may be. We now know that tanning beds are harmful for your skin, so avoid those; instead, focus on moisturizing your skin and finding the right makeup products. You can watch online tutorials on how to do simple makeup for a trip; this way, you will not have to pack a lot of makeup and can still look great.
3. Style Your Hair
A new haircut and style can make you feel like a brand new person. You do not want to have to spend a lot of time doing your hair everyday, so try to find easy hairstyles that will be comfortable and look great. This can include braids, ponytails with cute hair accessories or a simple blowout that is easy to manage. You can even highlight your hair before a tropical vacation to make it sun- and sand-ready. Talk to your hairdresser about products that will protect your hair from sun damage so that you can keep it healthy no matter the climate.
4. Get a Manicure and Pedicure
If you will be walking the tropical shores, it is a good idea to have a pedicure so your toenails will look great in sandals. If you are going to a cooler climate, you can still treat yourself and get a manicure to keep your nails looking great. If you are staying at a resort, there may be a spa that you can visit at the beginning of your trip; cruise ships may also have this amenity. Choose a fun color for your nail polish that shows some personality.
5. Choose Well-Fitting Clothes
Part of looking your best is choosing clothes that fit you well. Try to find outfits that are comfortable and still stylish. No matter your size or shape, well-fitting clothes make all the difference. If you want to splurge a little, you can go to the store and buy some new vacation outfits. If you are looking to save, you can raid your closet and likely find some items well-suited for your trip. You can even ask friends who wear your same size if you can borrow any outfits from them.
Getting ready for a vacation can be very exciting, and it is important that you do some self-care to get in the pampering mindset. When you follow these simple tips, you can look your best and feel more confident on your trip. Just remember to have fun, and get plenty of rest and relaxation on your well-deserved vacation.